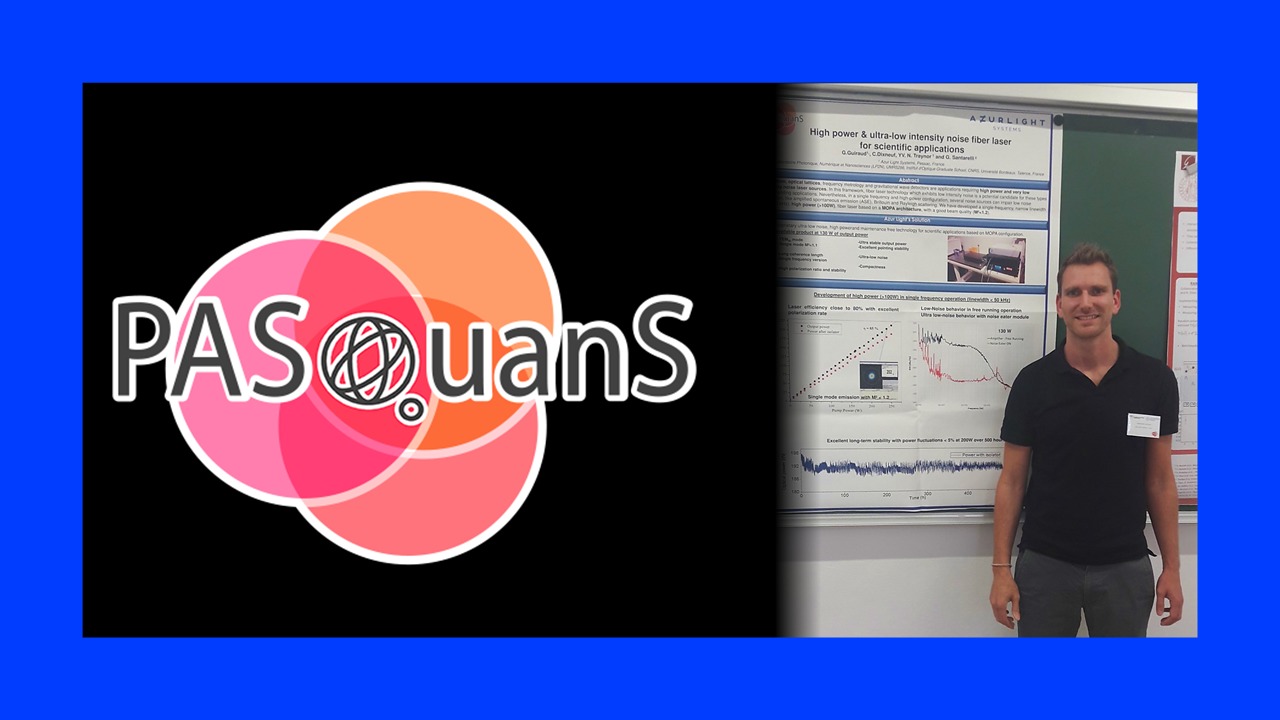 27 Sep

PASQuanS Meeting 2019

The project PASQuanS aims to advance quantum simulator technologies. PASQuanS is for Programmable Atomic Large-Scale Quantum Simulation. Azurlight Systems is a partner of this project. Fundamental science and industry came together to realize this challenge, which will bring new ideas and applications. Learn more about the PASQuanS project.

The event "Quantum simulation – From theory to application" is focusing on quantum technologies for two months. On September 26-27, 2019, the PASQuans meeting took place! Our R&D Manager was present with his poster "High power & ultra-low intensity noise fiber laser for scientific applications" in collaboration with the LP2N lab.